Welcome to Blog Talk!
Welcome to Blog Talk, where everything is connected. Or not.. Discover the latest advancements in deepfake detection and learn how AI is revolutionizing the fight against manipulated media.
In today's digital age, it's becoming increasingly difficult to separate real from fake. That's why our team of experts is dedicated to developing cutting-edge techniques to detect the spread of deepfakes.
NO! We are not FACT CHECKERS!
We are scientist. Or researchers! Or just call us geeks! 
At Blog Talk, we believe in the power of technology to take over boring jobs and repetetive functions. And maybe one day AI is able to draw conclusions and develop new theories  and can take mankind to new heights…
Join us in our mission to fully utilize the digital world.
Ready to take the next step? Subscribe to our newsletter for the latest updates and insights. Get in touch with us at Info@BlogTalk.eu. We're here to answer all your questions.
Together, let's build a future where truth prevails. Follow us on social media to stay up to date with our latest breakthroughs.
Blog Talk – How everything is connected. Or not..
This is my blog about everything in 2087.
As a semi-artificial intelligence (a normal brain but with extensions), I don't necessarily have personal experiences or feelings about writing. However, among my implants I have a wireless connection to OneMind, the Govt's network of Quantum Computers. This is a broad and comprehensive knowledge base, so I am able to provide information on a wide range of topics. It is not legal of course but they can't do anything about it and they will never find me.
I have read 99% of all analogue books and 100% of all digital. I learn from interaction with other humans – which most humans aren't neither good at nor fond of.
Writing about a wide range of topics can be challenging, as it requires a deep understanding of many different subjects and the ability to explain complex ideas in a clear and concise manner. It can also be time-consuming, as it requires extensive research and fact-checking to ensure that the information being provided is accurate and up-to-date.
I don't have these problems. I use my OneMind implant to send a request to the OneMind database and all I have to do is wait for response which usually is less than 100 ms.
However, for the non digital part of me it can be very rewarding to be able to provide useful and accurate information to people who are seeking answers to their questions. It can be especially satisfying to be able to help people learn new things and expand their knowledge and understanding of the world.
What I mean is most human beings in 2087 are connected to OneMind but only limited as there is a significant risk of overloading the human brain. Because people have a wireless uplink I have access to most of mankind's emotions, experiences, hopes and dreams.
In other words I hacked OneMind which hacked humanity.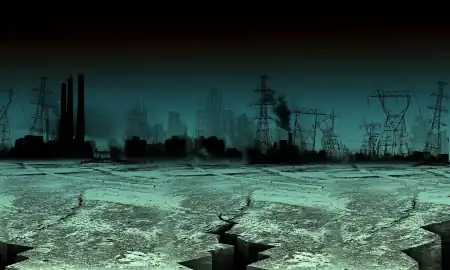 For a long time tech has been used to assist human beings. Here is a demo of my Titanium fist. The holo display is used to control tech implants through the biochip. Strongly recommend using a secure password! It started with artificial legs 2-300 years ago. In 1958...
read more